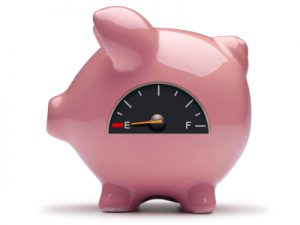 Many homeowners are getting burned by reputable loan modification agencies and are being forced to file Chapter 13 bankruptcy to try and save their home from foreclosure. South Carolina attorney Dana Wilkinson gives seven tips to avoid this predicament when you are in the loan modification process in her recent article on BankruptcyLawNetwork.com. Here is a brief summary:
Keep a copy of EVERYTHING – Keep a separate file for any correspondence between you and your mortgage lender. If possible, keep notes of every conversation.
If it's Not in Writing, Assume it isn't True – Borrowers must have any important information regarding their loan modification, it MUST be in writing.
If it is in Writing, Assume they'll Lose It – The most common problem borrowers have with mortgage modifications is lost paperwork. See tip #1!
If they Say to Stop Paying, you may need to pay anyway – Many loan modification programs don't require you to default on your mortgage, some require you to be current on payments. If your lender suggests you stop paying, always keep the payment amount aside, plus late fees, just in case.
You may go into Foreclosure during the process. Don't ignore it – If you are going into foreclosure, it is always important to speak to a bankruptcy or foreclosure defense attorney. Don't wait until the last minute. Make sure you retain an attorney at the first sign of foreclosure.
If you hear "Foreclosure is Cancelled," get it in writing – Remember tip #2, if it isn't in writing, assume it isn't true. The only way you can be absolutely sure that the foreclosure is cancelled is to get a letter stating this from your lender.
If you get a modification, make sure your new mortgage bill is the correct amount – If your mortgage bill arrives and the payment is not correct, make sure to bring this to the attention of the lender, IN WRITING! Keep complaining until it is fixed.
The one most important tip to take from this article is to get anything from your mortgage modification company in writing. And remember, even though you are in the process of getting a loan modification, it doesn't mean it will succeed. You may still need to file Chapter 13 Bankruptcy to save your home or minimize the damage.