Richard S. Feinsilver, Esq.
Rich is a graduate of St. Johns University (B.A. 1979) and New York Law School (J.D. 1983), and has been in private practice since 1988. Prior to entering private practice, he was employed in the financial services industry for over 10 years in various capacities focusing in the areas of consumer credit and real estate financing.
Over the past 30 years, Rich has represented in excess of 7,500 clients in the prosecution of consumer and business bankruptcy proceedings. In addition, he has represented numerous individuals and businesses in the purchase and sale of residential and commercial property in New York. Rich is a member of the New York State, Nassau County and Queens County Bar Associations and is admitted to practice law in the State of New of York and before the United States District Court for the Eastern District of New York. Rich has also been a lecturer and commentator on the topics of consumer bankruptcy and real estate law for the National Business Institute (a leading continuing legal education provider) as well as a contributor to Fox Business News, the Wall Street Journal, Crain's New York Business, the New York Times and Newsday.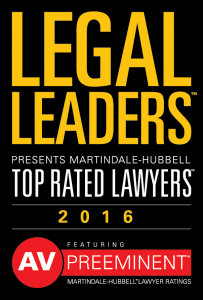 In addition, each year since 2007, Rich has been privileged to receive a Peer Attorney Rating of AV (highest) from Martindale-Hubbell. This is based upon an independent polling of attorneys by Martindale-Hubbell (not a paid advertisement). He has also been named as a Top Legal Eagle on Long Island each year since 2010 by Long Island Pulse Magazine.
What Makes Me Different From The Others? – Bigger is Not Necessarily Better
Over the past 25 years, I have prided myself on providing each and every client with prompt, personal attention to their needs.   I understand that each client's situation is different as well as their goals and aspirations.  In each consultation, we will work together to get to the heart of the matter – that sequence of events that caused you to contact a bankruptcy lawyer as well as what may be the best course of action to take to move forward.
Let's be honest – no one wants to file for bankruptcy.  No one wants to pick up the phone and meet with a bankruptcy attorney.  The issue is, once you do, you want to know that there is someone on the other end who will be on your side.   In addition, you want someone who is going to listen to you.  Many of the larger bankruptcy firms will ask you to fill out a series of forms (which most of them never read) , meet with you for 3-5 minutes and then hand you off to a paralegal or legal assistant to complete the paperwork.  THIS IS NOT WHAT I AM ABOUT…
When you meet with me, there are no pre-printed forms to fill out – no questionairres.  I want to hear it directly from you.  During our initial consultation, I will ask you a series of questions that will enable me to "paint a financial picture"  of your present situation and immediately begin to focus on your needs to determine if filing bankruptcy is the way to go.
Many times, bankruptcy may not be the best solution.  The one thing that I can tell you at the onset is that I will be brutally honest and straight forward.  When you reach the point that you need to reach out to a bankruptcy lawyer, you need straight answers.  I will do my best to give those answers to you.  You may not always be pleased with what you may hear, but I believe that each client needs to come out of a consultation with a real assessment of their situation as well as an outline of the options that are available to them.    This is what makes me different from the "bankruptcy centers"….    I look forward to hearing from you.
In The News
On November 6, 2010, Rich was quoted by Newsday in an article entitled "Bankruptcy Lawyers – More LI High Earners Seek Relief"  
On July 9, 2017, Rich was quoted by Crain's New York in an article entitled "As A Taxi Lender Seizes Medallions Cabbies Are Caught In The Carnage"
In August, 2018, Rich was quoted by the Federal Lawyer in an article entitled "The Yellow Cab – A NYC Icon on the Skids"
In addition, Rich recently completed an interview with the New York Times which will be shown on their new series "The Weekly" this summer on FX and Hulu.
In August 2020, Rich was quoted in a Newsday article entitled "Bankruptcy Can Be a Financial Safety Net"
Save