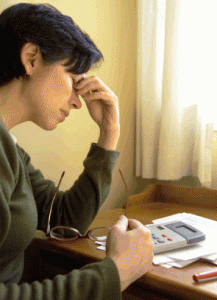 Many homeowners today are facing foreclosure due to failed attempts at loan modifications.  In such circumstances, filing Chapter 13 bankruptcy may be a way for those who have a regular source of income to reorganize their debt into a manageable monthly payment. It can be a great alternative to a loan modification if you still want to keep your home, and in addition, you may be able to eliminate most of your unsecured debt during the process.
Chapter 13 bankruptcy has many benefits, perhaps the most commonly known is the ability to stop foreclosure and allow a homeowner to get caught up on past due mortgage payments. In the event that you have fallen behind on your mortgage, filing Chapter 13 Bankruptcy can actually force your lender to accept arrearages in installments over a period of up to five years. While you pay back the past due payments, you getto stay in your home. It is important to note that, in order to prevent foreclosure, making the normal monthly mortgage payment will still be required in adition to the payments toward your arrears. Filing Chapter 13 does not relieve this obligation. It does, however, allow past due payments to be repaid in reasonable installments over a longer period of time than usually demanded by a bank.
There are many benefits to filing Chapter 13 Bankruptcy, including, but not limited to:
An automatic stay on foreclosure proceedings if you have already been served a foreclosure notice
The ability to pay off past due mortgage payments, car payments and even medical bills
Protection from creditors for any co-signers on your loans
The ability to modify a second mortgage
Creditors must stop all collection efforts once a petition is filed
The ability to pay back taxes and stop interest from accruing on certain tax debts
Your remaining debt will be discharged if you keep your agreement and pay the monthly payment for the entire term of your Bankruptcy
The ability to preserve valuable property & assets, which may not be exempt under Chapter 7 Bankruptcy
If you are behind on your mortgage payments and are at risk of losing your home, contact me today. I offer a free consultation to all new clients. We can discuss your specific situation and go over all of your options to help you decide if Chapter 13 Bankruptcy is the best decision for you.