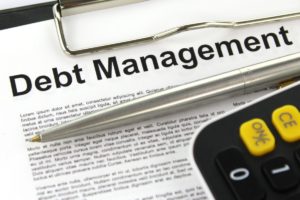 The debt support industry is often associated with scams, lies, and rudimentary players. There of course are legitimate firms that help people with debt management and for many observers, nonprofit counselors are the only good news to come out of said industry. However, one thing needs to be kept in mind—the signature offering of credit counselors i.e. debt management plans aren't effective for everyone.
What are Debt Management Plans?
Debt management plans are often considered as an affordable way to return credit card debt. Furthermore, they're promoted as a medium to help avoid bankruptcy. After receiving payment from borrowers, the counselors pay the creditors. Generally, debt management plans reduce the interest payments and fees to be made by borrowers. The reason for this is the standing agreements of counselors with credit card companies. Usually, it takes 4 to 5 years to completely repay the debt.
Dept Management vs. Bankruptcy
Compared to other types of debt relief, debt management plans have less effect on the credit scores of borrowers if all payments are made and the principal is completely repaid. One problem with debt management plans is the little information on the potential benefits of bankruptcy. Unfortunately, that isn't the 'only' problems. Other issues with debt management plans include:
Not designed to deal with debts such as student loans, car loans, medical bills, and mortgages

During the repayment period, borrowers have little access to credit

The debt management plan is often cancelled when borrowers miss a payment
For some people, paying the amount associated with debt management plans is simply not affordable. Furthermore, there are some who drop out of the plan due to misfortunes such as unexpected expenses or job loss. NFCC's recently released data backs this claim. About 42% of all people that entered into NFCC's debt management plans in the year 2010 repaid the entire debt when 2014 concluded. Furthermore, 12% continued making payments while 46% dropped out of the plans.
Therefore, you should meet with an experienced bankruptcy attorney before you decide to enroll into a debt management plan. By doing this, you will be able to determine whether enrolling in a debt management plan is beneficial for you or not.