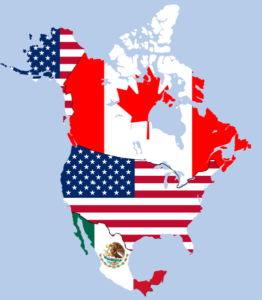 The Question of the US Economy for 2017
Experts on all sides are weighing in regarding what the future economy will be like for the next four years. This is not a simple task. There are many factors to consider. For example, what will happen to the nation's economy if the NAFTA trade agreement is nullified? What about the job market? Will jobs increase? Will the 'repeal and replace' of Obamacare help or hinder the economy? What will happen to interest rates of saving accounts, mortgages and credit cards? Will there be an epidemic of personal and business bankruptcies or a substantial decrease of debt? How will the stock market react to these changes? Will people have to modify their investment plans?  Who will benefit most? The rich, middle class or all Americans or will it be a failure?
Bottom line: Will the economy fall into a recession or will it increase to new highs?
Will We Have a Failed Economy?
According to a Forbes.com article, they believe that the Trump Economic Plan would send the U.S. economy into a severe recession. Forbes staff writer Nathan Vardi states "The U.S. economy is undergoing a clear slowdown in the last year. The industrial sector, especially capital investments, is already in the midst of a recession, and other leading sectors of the economy are exhibiting tangible signs of weakening and possibly even changing course and direction."
And CNN's Skoczek of the Axe Files reiterates Treasury Secretary Lawrence Summers view that "Trump's economic plans could 'cripple government for a generation'.
Will We Have a Booming Economy?
Donald Trump remains adamant that his economic plan will strengthen the economy. As stated on his website, he notes the following:
Create a dynamic booming economy that will create 25 million new jobs over the next decade.
For each 1 percent in added GDP growth, the economy adds 1.2 million jobs. Increasing growth by 1.5 percent would result in 18 million jobs (1.5 million times 1.2 million, multiplied by 10 years) above the projected current law job figures of 7 million, producing a total of 25 million new jobs for the American economy.
Reform policies with a pro-growth tax plan, a new modern regulatory framework, an America-First trade policy, an unleashed American energy plan, and the "penny plan."
Boost growth to 3.5 percent per year on average, with the potential to reach a 4 percent growth rate.
Summary
The arguments from left to right are extreme, almost to the point of hostile. People who have been following the nation's economy for decades have various opinions, depending which side of the fence they are on. This includes university professors, those that have participated as White House aides and those who work in the think tanks. All lend their opinion on the Trump economic plan one way or another. No one can be absolutely sure what is going to happen in the future. It is a wait and see for some and a nail-biting wait and see for others.
With that said, we will try to break through the confusion in these next series of articles, with the hope that one might be able to make his/her own assumption as to what the US economy will transform into given the vast array of economic factors that we face in the months and years ahead.