Did you know that every passing minute, about 19 people across America become a target of identity theft? That is an astounding 27,360 people who are affected by identity theft each and every day! Online scams, data breaches, and lost or stolen wallets/purses all contribute to this crisis that is plaguing our society. The consequences of these scams often result in substantial financial losses to the victims.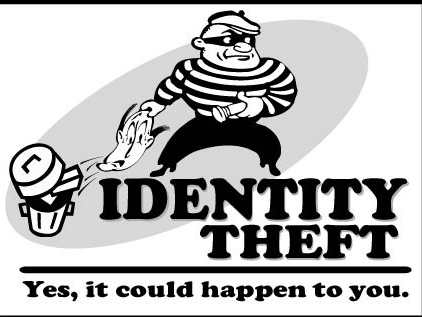 The good news is that there are preventative techniques that you can do to stop thieves from obtaining your money.
Stop Identity Thieves in Their Tracks
You may feel that there is no way to save yourself from identity theft, but these following tips can help you steer clear from the risk of being a victim:
Use common sense when you read your emails. Do not respond to any email that sounds suspicious.
Make sure your computers are equipped with the latest anti-spyware/anti-virus software.

Avoid going on websites where you need to enter personal information when on a public Wi-Fi

Be cautious when making transactions at an ATM
Do not give any personal information over the phone unless you know who they are

Do not throw away any personal documents without shredding them

Change your pins and passwords regularly. DO NOT trust anyone with them.

Keep a detailed record of your IDs, credit cards, personal documents, and any other item you keep in your wallet or purse that has sensitive financial information. Make photocopies of each item and store in a secure area.

Do a monthly check of your bank statements. Look for any irregularities or unauthorized charges. Contact your bank immediately in case of discrepancies.  

If you are not using your credit cards, get them cancelled. You do not want to risk getting them stolen.

You need to monitor your credit reports continuously. Make it a monthly routine to go through them just like the bank statements. Set up fraud alerts with your banking institution.

  

Maintain emergency contacts. You might need to report a case of a missing wallet/purse; have your accounts closed down; or get pins, and cards replaced.

Take only essential credit cards with you when you travel. Do not carry your passports and other nonessential personal items with you. Instead leave them in the hotel vault.

Subscribe to a professional service for identity theft protection. There are a number of companies offering comprehensive services to secure your financial and non-financial data from getting stolen.
Identity thieves are smart, but they can be stopped. All you need to do is be extra diligent about guarding your privacy and reinforcing security measures. You will have greater peace of mind!