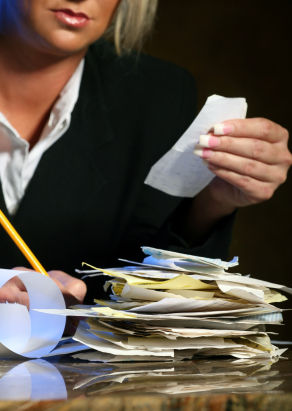 This is one of the most frequently asked questions about Bankruptcy, as it is a major life decision, and may not be right for everyone. The answer is, there is no one answer! Whether Bankruptcy is the right answer for an individual varies from case to case, and even a seemingly small nuance about someone's life can completely change the answer. If you are even thinking about Bankruptcy, you are most likely already in a bad financial situation and need help. One way to tell is by reviewing my list of financial warning signs. If any of these situations are familiar to you, Bankruptcy could be the answer.
If you are looking for a general understanding of Bankruptcy, the internet (including my own site) can be a very valuable resource that can answer basic bankruptcy questions. However, after more than 20 years of experience as a Bankruptcy Attorney, I encounter new facts every day and each case has it's own particularities. Some circumstances that vary in each individual case are income history, payments made on debts, how debts were incurred, financial dealings with friends and relatives, how property is owned, acquired or sold. These and many other situations can alter the answer on whether or not you should file for Bankruptcy and if so whether Chapter 7 or Chapter 13 Bankruptcy would be better suited for you. After all, every individual's situation is unique, and what might be right for one person may not be right for another.
Filing for bankruptcy is sometimes the right (or only) choice, but there are consequences. These can include not being able to obtain lines of credit for some time after filing and a damaged credit report (although if you are in financial trouble, your credit report is already damaged). Still, Bankruptcy remains a way to get your finances under control, eliminate or reduce debts, restructure missed house payments and sometimes lower other secured debt payments such as vehicles. The bottom line is this: the decision to file for bankruptcy is not an easy one, so weigh the pros and cons carefully.
If you are facing financial problems, and are unsure of your options, I can help! Contact me for a free consultation to go over your individual financial situation and discuss whether or not bankruptcy is a good decision for you. The value of the consultation could be priceless. You have nothing to lose.